We are changing the world, one voice at a time.
Bridging the communication gaps in our communities.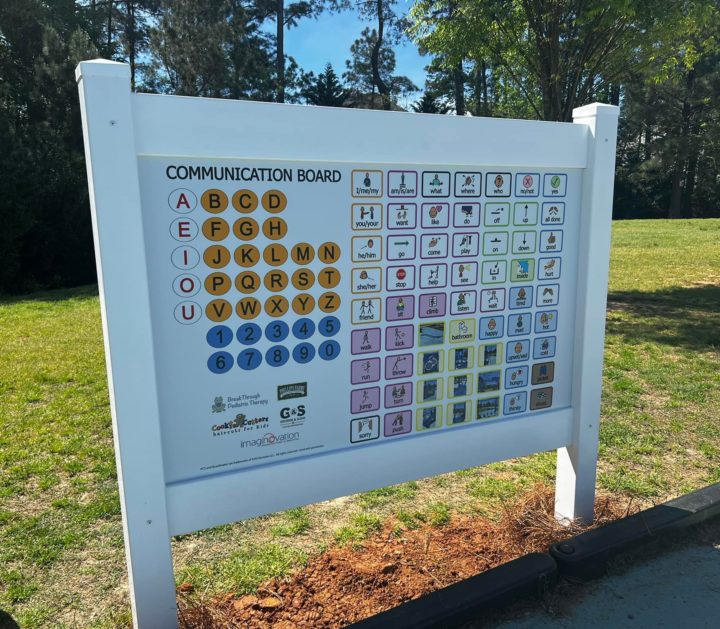 If a picture is worth a thousand words..imagine how a non-speaker or child with limited speech must feel when they see a communication board full of core words and Picture Communication Symbols on the playground! Imagine how many words they have at their disposal when the alphabet is also included.

Play is essential for the development and well-being of a child. It encourages them to be creative and imaginative. Through play children form friendships, learn to compromise and collaborate with one another among other things. It allows for them to use and improve communication skills as well as learn social skills…but this can only be put in practice if they have a voice in the playgrounds. That's where we come in.

We're working towards a communication inclusive community.
Our Programs
Our work is centered around communication inclusion for all.
Volunteers do not necessarily have the time; they have the heart.
Volunteering is such a meaningful experience, it's a work of heart. Join us in making a difference in our community! Would you partner with us to help us bridge the communication gaps in our communities?